You booked the Backstreet Boys cruise …So now what? Luckily, we are here to offer you a few tips! We will be rolling out more specifics for the next year, but we thought a general post was a good place to start. To read all of our cruise-based posts, go here.
1. Get Excited!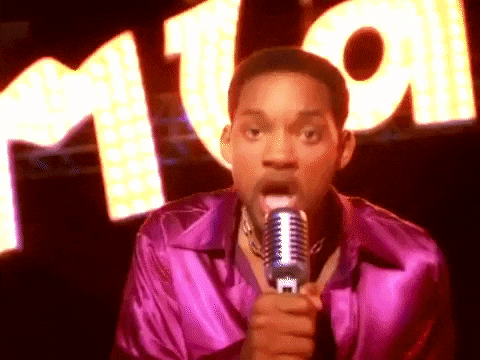 Yes we still have a year, but it's all we can talk about… what about you?! More time to plan!
2. The Wait For Theme Nights Begins…
These will come out in the months leading up to the cruise. Be sure to check your email, and follow the Backstreet Boys account on Twitter, Instagram, and Facebook. In the meantime, you can plan your other outfits, and even customize shirts for your group of friends. It will be warm outside, so plan for summer outfits. Keep in mind, the decks outside can get windy at night, and it is usually very air conditioned inside the ship, so make sure you own enough sweaters. If not, you can always buy some BSB merch on the ship!
Also, keep an eye out for a WHOTB post where we hypothesize future cruise themes!
3. Start Planning Your Door Decor!
Every year thus far, there has been a door decorating contest. It is totally optional. Some cruisers go all out, and some do not do anything– it is totally at your discretion. However, it is very fun to participate in! Previous prizes have consisted of autographed merch, VIP passes, and other amazing things! Plus, it is fun to walk around and look at other fans' creativity, and it makes the cruise more festive.
4. Research, Research, Research
You can never be too familiar with the ship. Find your co-cruising friends and map out what cabins they're in. A cruise map will be provided to you when you check in at the port, along with your wristband with your group, row, and seat number for the theater.
Dining: Group A = Early dining = Eat at 6:00PM if you're eating in the dining room. Group B = Late dining = Eat at 8:15PM if you're eating in the dining room. You can also eat in the buffet at any time it is open for breakfast, lunch, or dinner. Keep an eye out for your itinerary, which will be sent out about 2 weeks before the cruise. This will tell you what times everything is happening for both Groups A and B.
Lido Deck: This is where all of the deck parties happen, unless it is raining. Then, the deck parties will happen in the atrium. You can look at the deck plans to see where your room will be in relation to these. Here is where you can also usually find the life-size cardboard BSB!
Theater: This is where the game show and concert will happen. Other events may or may not be added. Your row and seat number only applies in this theater. Deck parties and other events not held in the theater are general admission, and first come, first served.
5. Don't Forget To Pay
This is important because… well.. you need to do this step in order to make it on the cruise. At the time of booking, you chose your payment plan. Familiarize yourself with it, and remember, you can always make extra payments before the due date. If you need to change your credit card information for any reason, call Rose Tours. Keep in mind, all food in the dining room and buffet is included on board the ship, however any extras, such as alcohol, spa treatments, specialty dining, merch, and everything at port is all a la carte. Therefore, you may want to consider putting some funds aside to pay for these.
6. Book Things.
Airfare: Monitor airfare for prices and which dates and times work best for you. Yes, you can fly in the day of the cruise, however, from personal experience, I like to fly in at least a day before to ease my stress. In addition, check your passport/travel documents now and make sure they will not expire before you come back from the cruise. Make sure to check your state/country travel guidelines regarding required travel documents sooner rather than later!
Pre-cruise Hotel: There will be a pre-cruise hotel announced through Rose Tours with a special rate where many fans will be staying. If you would like to book a different hotel before Rose Tours announces theirs, then feel free.
Excursions: Grand Turk has a beach, shopping, Margaritaville, and a huge pool right at the cruise port, so luckily you do not have to go far to find a good time! If you would like something different, you can choose to book an excursion through Carnival's website. As of now, the boys are not scheduled to be at the pool party, however this is subject to change.
7. Oh Snap! Invest In A Camera.
This one of course is truly optional. Phones will work just fine. However, at times, it may be dark or you may be far from the boys (like at deck parties), so you might want a camera for these certain circumstances. Also, you may want an underwater camera or waterproof case for those times in the pool or at the beach.
8. Stay Calm.
I cannot stress this enough, because I have seen this way too many times. Yes we all get excited, especially while on the cruise, but PLEASE remember: stay calm, stay civil, and have fun! The boys feed off of fans' behavior. If fans are acting crazy, the guys won't come around as much, and in turn, everyone will see less of them.
9. Choose Your Photo Friends.
On the cruise, you are guaranteed one group photo with the boys. The rules are you HAVE to have a group of 4-5 people and they MUST be in your dining time/group. If you have early dining, you will be group A, and if you have late dining, you will be in group B. Yes there is still a year until the cruise, however it is your choice if you want to secure your group early (keep in mind, it might change if someone cancels, etc) or wait until it gets closer. You can decide to either group with your friends, or befriend a group online so that you can stand in-between / next to your favorites.
10. Sleep Now.
You will barely sleep on the cruise, except maybe for a cat nap here or there… so rest up now while you can! I will not post an actual picture of what I looked like after the cruise, so just trust me on this one.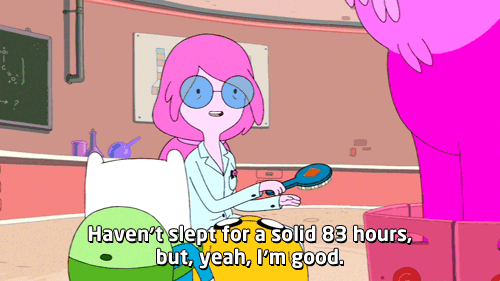 Happy planning!