It's that time again. Tour has ended. Kevin, Brian, Nick, AJ and Howie have all been working on solo projects, making / raising their babies, vacationing with their families and now…the time has come. What time are we talking about? The time for Backstreet to be back in the studio, of course! We have cycled through the same feelings for quite a few years – you know, since we were old enough to have feelings about the Backstreet Boys. And it goes a little something like this (ahem, we know you heard that in the "Aaron's Party (Come Get It)" voice) …
1. The Backstreet Boys End Tour …And Say They're Going Right Back Into The Studio.
The end of every tour, no matter how long, the Backstreet Boys always talk about going back into the studio. We hold onto it because BSB PCD (Post Concert Depression) is the WORST, but let's be real, everything in Backstreet world runs on Backstreet Time (Seriously – how are their children even born in 9 months?). We don't expect the Boys back in the studio as soon as they say but we cheer anyway because at this point, we are SO grateful to even have a band that wants to come back.
2. Months Later, One Of The Backstreet Boys (usually AJ or Nick) Confirms That The Boys Are Going Back In The Studio During -Insert Month Here-.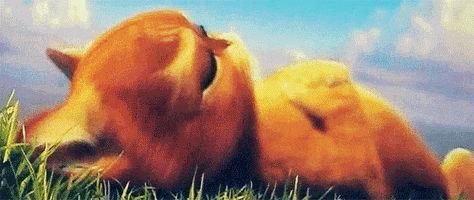 We go about our lives, hanging onto to every tweet, watching all of the solo projects, living in the past via YouTube and friends that feed our addiction then out it comes — the truth. Hanging out in the middle of an interview is "Blah blah blah BACK INTO THE STUDIO WITH THE BOYS IN _______ blah blah". We LIVE for this moment and we will hold them to it, regardless of what actually happens.
3. We Scour The Internet For Any Sign Of The Boys Together In The Studio.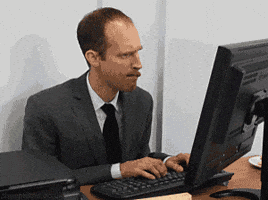 Nick favorited Howie's tweet? Does that mean they were together? Was that AJ in the background of Kevin's last picture? That was DEFINITELY Brian's shadow in AJ's selfie. What are they doing in NYC? WE NEED LOCATIONS ON EVERY BOY STAT!
4. We Ask The Boys Everytime We See One of Them… Even Though We Know What They'll Say.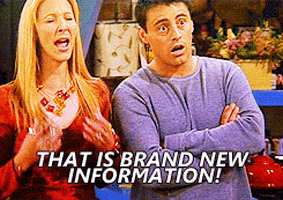 It doesn't matter how many times we ask and how many times they change the answer just slightly, we get re-excited like it's new information. Producers?! YES! Writers?! YES! Some guy we haven't even heard of?! ALRIGHT!
5. The Month They're Supposed To Be In The Studio Comes…
We think it's so far away….
Then suddenly…
It's the the month that the Boys SPECIFICALLY said they were going into the studio. For some reason in our fangirling minds, we believe that they must step into into the studio at the stroke of midnight on the 1st day of the month and they must document it. Honestly, sometimes we should probably be committed.
6. …And We Bring Up Every Unreleased Song We Ever Loved.
Well, Boys, while you're in the studio…what about that one song? You know the one we found and downloaded illegally that you get mad that we have but we're going to bring it up anyway? You could slap that on this album and save some time! What about that song you said you never finished recording ("Spotlight") that we were teased with in the movie…since you're going to in the studio anyway….maybe you could finish it? We're only trying to help!
When you really think about how annoying we can be, we realize how lucky we are.
But, seriously, those unreleased songs….
7. Then We Just Want All The Information Immediately.
At some point, without even knowing it, we spin out of control.
What's the EXACT date you're going into the studio?
Are you working with other artists?
Where are you recording?
Can you periscope to prove it?
What about tour?
Are we going to hear the album on the cruise? Nick said we'd hear it on the cruise!
I NEED TO KNOW IF YOU'RE COMING TO MY TOWN!
Are you going to be on Good Morning America when you release the album?
When are you going to release it?
Is that real time or Backstreet time?
Should I ask off work?
8. Speculate, Speculate, Speculate!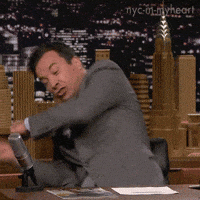 It's the middle of the month and we haven't seen proof of the Boys in the studio. WHAT HAPPENED?! Are they not recording because of a solo project? Are they putting it off because of "creative differences"? Is this a Black & Blue type situation? Hold us, we're scared!
9. THEN… One or more of the Backstreet Boys post a photo of them together. In the studio. 
Collective sigh….followed by uncontrollable screaming. BACKSTREET'S BACK! BACKSTREET'S BACK! (Note to media: Only fans can say that because we know what we mean.)
10. We Fall In Love All Over.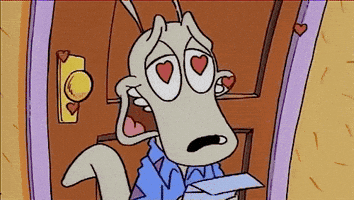 Everything after the initial studio / recording confirmation melts us. Constant streams of tweets, posts, pics flood in and we fangirl over every aspect. We prepare for the album and count down the days. We beg to hear snippets and when we do, it immediately becomes our ringtones. We tell everyone we know that new music is coming and start our crusade (once again) against the media who insists the BSB fell off the map at some point.
Bottom line: We love the Backstreet Boys and every minute of the crazy. We wouldn't do it for anyone else. ❤