For as long as the BSB cruises have existed, fans going on the cruise LIVE for the day that themes are announced. Every night on the cruise, there is a Backstreet Boys-included party with different themes for everyone to participate in. It's a chance for fans to get creative and the Boys to get, well, a little crazy. Before Backstreet Cruises, we never saw Brian dressed as a cop, Nick dressed as Dorothy Gale, or Kevin with dollar bills down his pants. Thank God for theme nights, right?!
It's always hard to change things up year after year, but we do have a few ideas for any future cruises!
1. 1950s Theme Night
We've had 70s, we've had 80s, but don't you want your Boys in something classic? Kevin and Howie looking like he came straight from Mad Men? Maybe you prefer Nick, Brian and AJ as greasers ala the T-Birds from Grease. Whatever you like, the era hasn't been done yet and it's making a huge comeback. How easy would it be to get your act together for this theme? Plus, who doesn't love the ladies of this era?! Marilyn Monroe, Lucille Ball, Judy Garland, Audrey Hepburn… the list goes on and on of classic styles you can copy! Don't think you have to dress up either. High waisted swimsuits are TOTALLY in. We're pretty obsessed with this retro theme.
2. Holidaze Night
Maybe you love Christmas. Maybe you love Hanukkah. Maybe you REALLY love Valentine's Day…or maybe you're obsessed with Christopher Columbus. This theme would simply ask you to pick your favorite holiday and dress up to represent said day. Whether you're the great pumpkin or you're a turkey, you're sure to be a hit! This is also a great opportunity to learn about holidays in other countries. Of course, you're not on the BSB cruise to LEARN exactly (unless you're learning how much hours you can go without sleep), but it's a fun unexpected perk. And hey – If you want to dress up as a grilled cheese because you consider National Grilled Cheese a real holiday, YOU rock that cheese!
3. Disney Dreams Night
Who doesn't want to see the Backstreet Boys dressed as five different Disney princes?! You can bet that Kevin would totally be down for this as well as down for critiquing the other four on their Disney abilities (Don't let them tell you you have to be a princess, Nick). On the flip side, which one of us would turn down the opportunity to be ANY Disney character? None. You don't even have to be a princess; everyone knows villains have all the fun. We'd actually really love to see AJ as Jafaar! Imagine how your insides will feel if one of the Boys is dressed as the counterpart to your character – even more reasons to seek a selfie, right?
4. Show 'Em What You're Made Of Night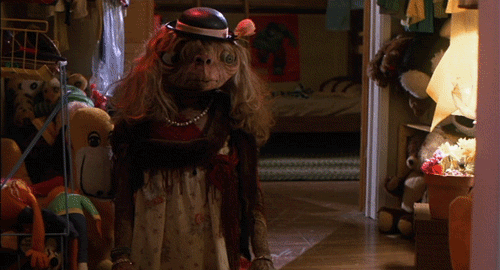 This one may be a little different, but could be really fun. Similar to ABC night on last year's cruise, you "show 'em what you're made of" and make a costume piecing together things you love (Backstreet Boys excluded). You love cupcakes? You better get your cupcake dress on! Love your kids? Paste pictures of them all over your shirt. Love Justin Timberlake?! Uhhh, maybe you better pick something else you love. Also, don't feel like you have to confine yourself to one thing! If you love mermaids and cats, get creative.
5. TRL/MTV Night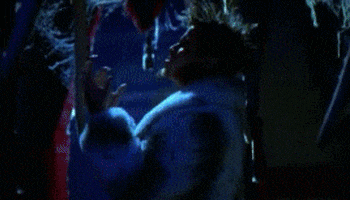 We've watched every Backstreet Boys music video on repeat and, for those of us that were fans before youtube, we saw them on MTV. Simply pick your favorite Backstreet video and dress the part. This is even more fun if you can get your whole group of friends to commit to one video. Here's hoping the Boys would pick "Quit Playin' Games" …don't act like you don't know why!
6. Backstreet Party Night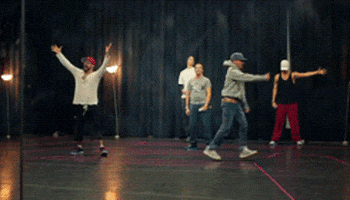 Ain't no party like a Backstreet party, 'cause a Backstreet party don't stop! You may be thinking "isn't every night on the BACKSTREET BOYS cruise a BACKSTREET PARTY??". My answer is that, yes, it is…BUT…it's not every night that you get to dress like the Backstreet Boy of your choice! Make it a real BSB party where everybody on the boat is dressed as a Backstreet Boy. If you need help on how to do so, please click here. Now, should the Boys dress like each other…or EVEN BETTER… dress like fans?? We would LOVE to find out.