Nick Carter and Sharna Burgess started their first official DWTS rehearsals this week and let us in on it via a Periscope video on Thursday during a break! Since then, a good bit of media has fallen into our hands. From footage and photos of #TeamSharnick and the other celebs/pros dancing in the street of Hollywood on Thursday night, to Access Hollywood videos to ABC promotional soundbytes, we've compiled a sampler for you right here!
ABC Soundbytes
1. Will Nick Be Open To Brotherly Advice?
http://www.disneyabcpress.com/abc/video/js5omysx80arjx5c1rn2l9sh58m0kjp9/embed
2. What About Nick's First Time Dancing In Public?
http://www.disneyabcpress.com/abc/video/ls4hhtephnc1pumjh7oqi74ps8au6jnw/embed
3. What Do Nick And Sharna Want To Accomplish This Season?
http://www.disneyabcpress.com/abc/video/_ks44ud1vxjv6i5pgl3wghejivvzi_po/embed
4. Nick Is Excited About Costumes!
http://www.disneyabcpress.com/abc/video/poxl0c6ecnmmjz8ryy9gb0wsozunw_lj/embed?t=0
Thursday Night's Just Right… For Dancin' In The Street!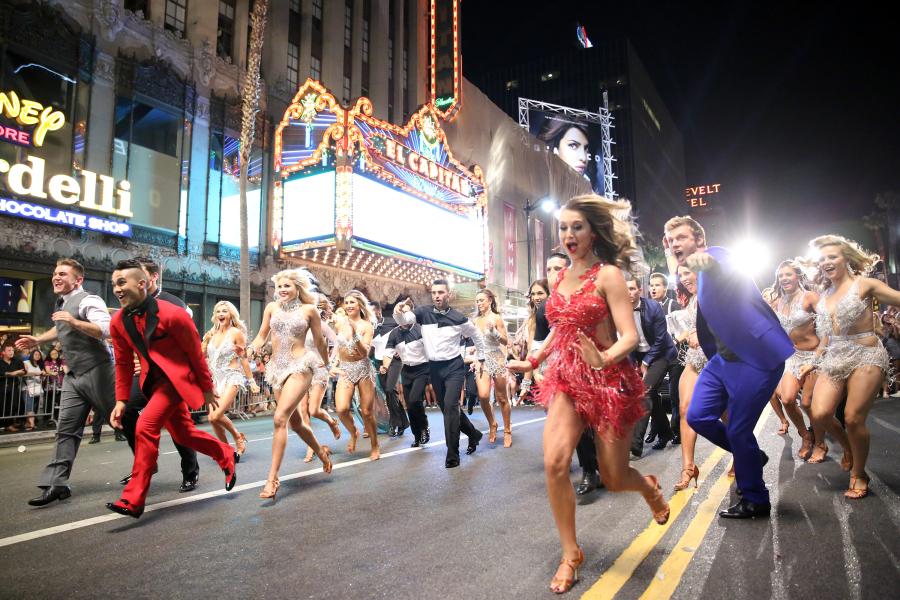 Thursday night, DWTS asked fans and dancers to learn choreography for a taping of what will be the opening scene of the premiere on Monday. (Sidenote: Make sure you know where to watch / how to vote) WHOTB stayed up late to keep you updated on Twitter and now we can post a few on the best things here. A heartfelt thank you to fans who were there that posted videos for those who couldn't be!  FYI – We knew Nick would bust out his moves, we just didn't know it'd be so soon.
5. Yep, That's Nick.
6. Look At That Choreography!
7. We're Basically At A BSB Concert…
8. There It Is…
9. Then There's THIS Interview…. Bless You, Access Hollywood!
We are already even MORE obsessed with Team SharNick and are still convinced they're the winners, period. They've got charm, talent, and looks – TRIPLE. THREAT. Back up, ballroom. These two are coming to burn you up!
Thanks to the fans that gave me permission to post their videos as well as WHOTB affiliates at The Darkside of Backstreet for taking shifts with me in finding all the things!