Rumors had been circulating for months regarding Nick Carter on Dancing With The Stars and, of course, it was confirmed Wednesday morning. Since then, fans have been running wild on social media with ideas of what the season will bring and have actually been able to make Nick a trending topic on Facebook and Twitter since the announcement was made. So, why ARE we excited to see our Boy on DWTS every week and what do we hope the season brings? Find out here.
1. The Return Of A Classic Backstreet Boys Dance.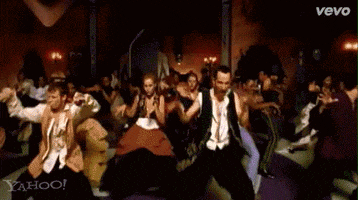 As we stated before, the Backstreet Boys are KNOWN for some pretty iconic dances that EVERYONE recognizes. Nothing would delight current and former fans (and really anyone who was alive in the 90s, even though they won't admit it) than seeing pieces of a Backstreet dance tied into one of Nick's performances. Also, if rumors are true and Sharna Burgess is Nick's partner, she is already admittedly a Backstreet Boys fan and what ultimate dream of a fan is there than doing their choreography.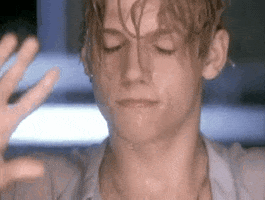 ….Or maybe just that "vogue-ing" he did in the "Quit Playing Games" video….
2. Backstreet Audience Members.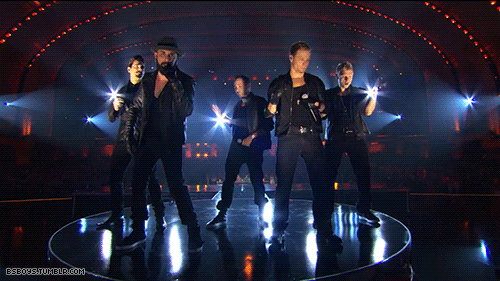 Nothing makes us happier than seeing the Boys supporting each other. Bets are already being taken on how long it takes Kevin and/or Brian to show up and cry and how jealous AJ is going to be that Nick gets to perform and he doesn't. Then, of course, there is the ever encouraging Howie D., who seems to be a fountain of wisdom when it comes to Nick. We suspect to see him, at least online if not in the ballroom, pulling for his boy every week. However they choose to support him, we have every bit of faith that it will be in a big way. And that if Nick wins the Mirrorball Trophy, one of the other Boys might catch the fever…
3. HELLO! Nick On Our TVs EVERY Week.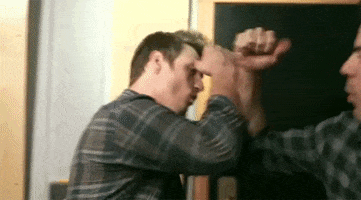 When Dancing With The Stars premieres, it will be just over a year since the premiere of having the pleasure of watching Nick on our TVs every with I Heart Nick Carter. Since then, we have been heavily pained to not have any Backstreet Boys on TV and have succumbed to endless YouTube marathons to drown our withdrawal symptoms. While DWTS only lasts a few months, we are PRETTY confident that Nick will be there until the end if we have anything to do with it (which we do).
4. Have You SEEN The Paso Doble?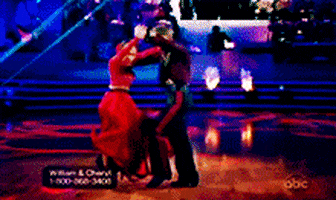 For those of you who are not regular viewers of dancers in the ballroom on ABC, the Paso Doble is one of the most powerful, sexiest dances of the season. Much like a bull and a matador, the dance requires the man to be strong, confident, fierce…and usually open-shirted. Seeing Nick in this position may be unlike we've seen him before, but it would DEFINITELY be something we could get used to!
5. We Want The World To Know What Nick Is Up To.
From Dead 7 to a new solo album to the Backstreet Boys heading back into the studio, Nick's appearance on DWTS is a great way to let the world know that he (or the Boys) is not slowing down anytime soon. While we tweet, post, and talk about Nick and the Backstreet Boys' projects to anyone who will listen, having a platform such as this reaches a whole new level of possible successes for him. Of course, that's what the Backstreet army is interested in – success for our Boys!
6. We Know The Dancing That He's Capable Of.
Don't act like you haven't seen the endless amount of gifs, videos, and even our own post about Nick's dancing that have flooded Twitter in the wake of the Dancing With The Stars announcement. Nick Carter's dancing has become a staple for fan affection during Backstreet Boys' shows. While he KILLS the choreography, when allowed the freestyle, the rhythm jumps into Nick's body and takes control. We can't wait to see such a mix when he hits the LIVE dance floor! However, the DWTS time spot may be too early for his PG-13 stage humping and pelvic thrusting….but we hope he sneaks in just a little. What is Nick Carter without his sex-u-alittttyyy?! (We hope you heard that like we did.)
7. We Love A Competitive Nick Carter! 
We've seen how driven Nick gets. We've seen his intensity to be the best and it's one of his best personality traits. The higher the stakes get, the closer he gets to finals, we're sure to all see a Nick that we can get behind! In the past few years, he has proven to be driven to get what he wants in every aspect of his life and we're sure this competition will be one more thing that he will conquer. Watch out, ballroom – Nick Carter is coming to kick ass and take names (and we sure hope it's sometimes without his shirt)!
8. Our Mondays Just Got So Much Better.
Dancing With The Stars premieres Monday, September 14th on ABC and will be the highlight of our Mondays until the finale! REMEMBER – you have to vote via text, by phone or online by a limited amount of time after the show. You only get so many votes so use them wisely! If you are not in the U.S., I WILL be updating nickcarter.net every Monday night with a recap of what you missed and more ways you can show your support for Mr.Carter! (Side Note: The final cast reveal is September 2nd and premiere is September 14th – almost the exact same dates last year that Nick and Knight was released and tour started. Should we mark these dates for Nick every year now or what?)
Good Luck, Nick! Your army loves and supports you to infinity and beyond! ❤ See you on the dance floor!