While we all loved the Backstreet Boys gel pens, temporary tattoos, lunchboxes and stickers, times have changed and so have we. We now have real tattoos, babies, our own bank accounts, and a glass of wine to get us through a VIP ticket buying process (because that ish is STRESSFUL). Here are a few things that we'd love for the Backstreet Boys to start selling so we could literally give them all of our money.
1. Wine.
Wine is the new perfume for celebrities. While artists like P.Diddy and Justin Timberlake have launched their own vodkas, Train, Sting, Dave Matthews, and even Elvis (his heirs) are among celebrities have launched their own wine brands. It's time for the Backstreet Boys to jump in the game! Just imagine the brilliant millions of instagram posts you could make with your own bottle of Backstreet vino. Imagine the ticket buying process becoming a lot more chill with a glass of Backstreet wine in your hand. Dearest Backstreet Boys, imagine how many MORE tickets slightly tipsy fans will purchase ($700 tickets in New York City for 3…WHO CARES?! Click.) Yes. We need it.
Bonus if they sell wine glasses with lyrics etched into them…SOLD.
2. Lounge Wear.
We all know there is nothing better than coming home from work or spending a lazy Saturday morning in pajamas and other lounge wear. Yoga pants? Oh yeah. Big sweatshirts? Count us in. Socks? We don't hate them . While the Backstreet Boys have been inching closer and closer to hitting this nail on the head, we'd like to see more. Who doesn't love to travel to BSB concerts in conspicuous, comfy Backstreet wear. We may not necessarily want their faces stretched across our chest anymore, but lyrics/logos/name, etc.? Not a problem. Give us that comfort, Boys!
3. Anything We Can Force On Our Children.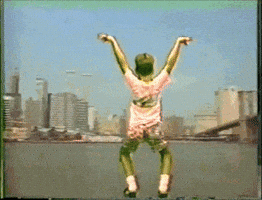 Again, there have been a few steps in the right direction with BSB onesies and childrens' shirts being sold at concerts and online, but if we're going to keep reproducing for the sole purpose of keeping keeping the Backstreet pride alive, we're going to need some help. We need some Backstreet Boys coloring books and perhaps a lullaby CD for ourselves…um…our wee ones. (Seriously, have you heard the lullaby albums some artists are releasing? You wouldn't say no to it!) We can totally convince our kids that the Backstreet Boys are way cooler than The Wiggles. Again, Boys, this would work to your favor in the end. Mom fans bringing baby fans = More ticket sales.
4. Engagement Rings.

So (most of us) have grown out the idea that we're going to marry a Backstreet Boy, and some of us have found it in our hearts to go ahead and love someone else. First comes love, then comes marriage, and what better way to say "Honey-I-Accept-Your-Obessession-And-Love-You-Anyway" than a line of BSB designed engagement rings? There are a lot of celebrities with their own jewelry lines so the idea is not completely far fetched. Our man holding a ring designed by our fantasy man? Oh yeah.
5. Running Shoes.
Yo, Brian! Quit holding back on sharing your super secret shoe line with us. We know you're making your own in some secret lab in Atlanta. We know that you're secret supplying them to AJ. We know that you want to be cool in your one-of-a-kind kicks… BUT WE NEED THEM TOO. Nothing inspires us to work out more than knowing that we can work out like a Backstreet Boy. We can literally be in a Backstreet Boys' shoes. We'd buy every color and post about them everyday via social media.
6. A Car Freshener. 
We're throwing this one for ease. We'd just really our cars to smell like a Backstreet Boy. Woodsy like Kevin, minty like Brian, a department store like Howie, ocean breezy like Nick or… inky like AJ? We like the option.
7. A Credit Card.
Last but not least, if we can't have any of these things, we would simply like a credit card with Backstreet Boys perks. We would love the satisfaction of knowing that everytime we treat ourselves to a day of shopping, we are also earning points toward concert tickets, merchandise, and a million more Backstreet memories. If any of the above items actually come into existence, IMAGINE THE POINTS THAT WE'LL ACCRUE! This is by far the most necessary of the items we don't have.
Just think about it, Boys. We're ready and willing.